Current Production
Pegasus Theater Company presents Don Juan in Chicago, written by David Ives and directed by Alexis Christenson.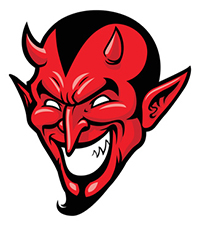 Don Juan is a man obsessed with a mission to learn everything that there is to know in the world. So he decides to make a deal with the devil for immortal life....what could go wrong? Well, the devil's terms are not what he expected, and his endless life becomes an exhausting romp through one bedroom and out the other with no time for his precious studies! David Ives upends our assumptions about Don Juan with a hilarious "what if." What if he didn't seduce women for pleasure but merely to uphold his end of his deal with the devil?
The play runs Feb. 12 through Feb. 28, Fridays and Saturdays at 8 p.m. and Sundays at 2 p.m.
Reservations will be available through Brown Paper Tickets. More information on reservations will be posted soon.